Hello Everyone! This is Yasmin Ibrahim, a senior Public Health Program Manager at the Hepatitis B Foundation. I am happy to share with you results from a study we have conducted in 2020 to assess the impact of living with hepatitis B and what do people prioritize in terms of treatment. We wanted to document the physical, emotional, social, and professional impact of living with hepatitis B, and document experiences with stigma and discrimination.
The study included three main activities: an online global survey, 24 one-on-one virtual interviews, and an externally-led Patient Focused Drug Development Meeting (PFDD) that was attended by regulators, drug development companies, researchers, and all the speakers were people living with hepatitis B.
We used the qualitative results from the interviews and PFDD to strengthen the results we have found through the survey.
I will share main highlights from the study, but you can find more details about the methods and the results here.
Key Messages:
The impact of living with hepatitis B extends beyond the lab results and biomedical parameters measured every 6-12 months.
Hepatitis B is not a silent disease as implied for so long.
The emotional and social toll of living with hepatitis B is heavy, but not well documented.
There is a need to incorporate the impact of living with hepatitis B into the treatment algorithm to better assess treatment effects.
There is a need to view hepatitis B management through an "integrated lens" view; to make sure the physical and mental wellbeing of those living with hepatitis B is maintained.
Survey Results: We received 1,700 responses with 83% from participants who lived outside the U.S. International participants came from 99 countries; the top 4 countries were Nigeria [29%], Ghana [10%], India [9%], and the Philippines [7%].
As you can note here, the four countries that contribute to 55% of participants are lower-middle income countries, which will be apparent in some of the systematic challenges that CHB face to both manage their disease and access care and medicine.
Impact of living with Hepatitis B:
Physical Impact: 66% scored high (≥ 3 out of 5*)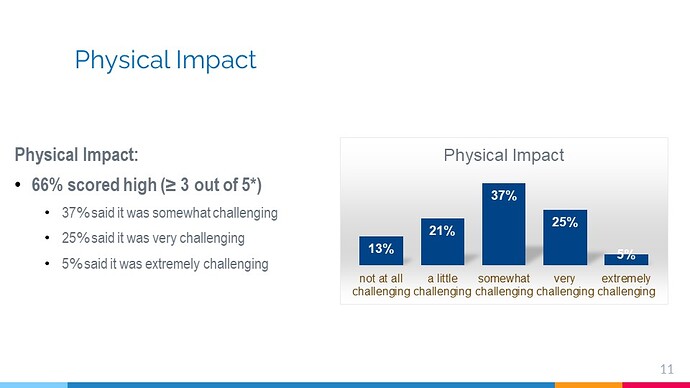 Social Impact: 55% scored high (≥ 3 out of 5)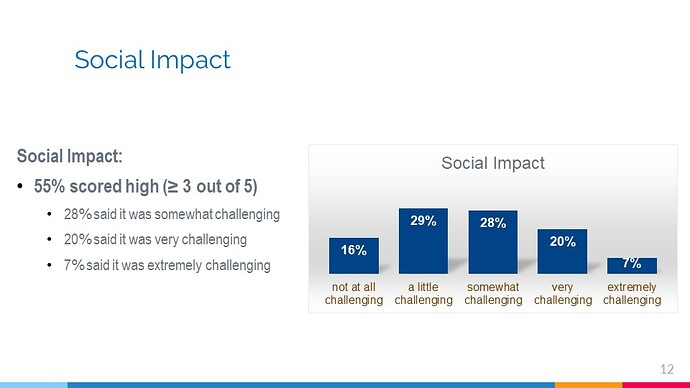 Emotional Impact: 49% scored high (≥ 3 out of 5)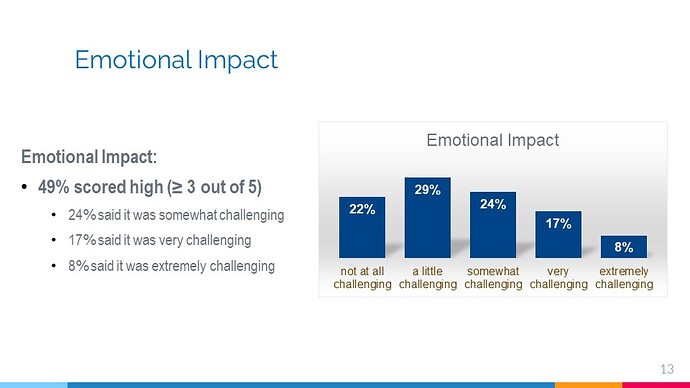 Who was impacted the most:
Younger participants (18-45) and those not on treatment were significantly more likely to report physical and social impact.

Participants ≥ 46 years old, and those who have less than college education were less likely to report emotional impact of their disease.

White participants were least likely to report physical or social impact, but most likely to report emotional impact, possibly reflecting better access to care which results in enhanced access to patient education resources.
Happy to chat more and answer questions! Thanks!