I have been going to the hospital this but still on tenofovir df. They ran a lot of some tests again and ultrasound.
After seeing the results and the symptoms I'm presenting, she said the only solution now is liver transplant which is only done abroad and very expensive. But they need to place on more drugs and run some more tests. It was a big blow. I felt cheated and conspired against by these issues. I don't have words for this feeling.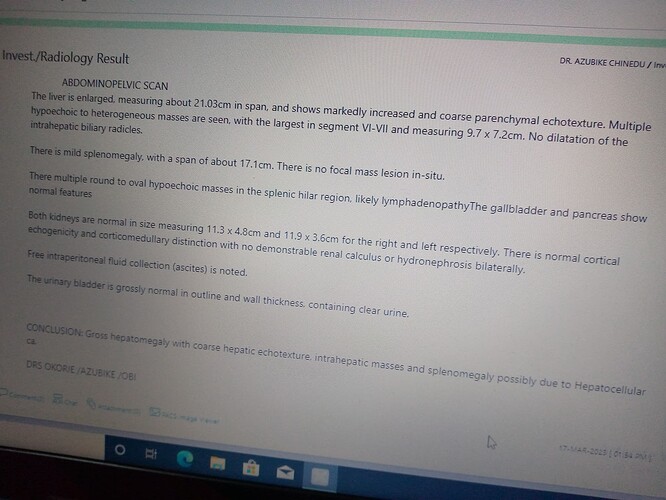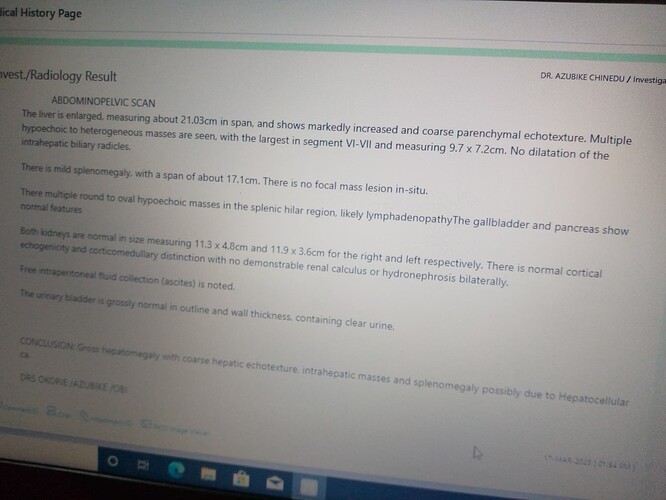 The pictures are blurry, I could not print it out.
This is my latest scan, does it show I need liver transplant.
I have been taking dihydrocodeine for the pain