Hi all,
We've just added an additional feature to the forum: Expertise badges.
There is just so much information out there about HBV that it becomes hard to know who to trust. We at Hep B Connect are trying to make it easier to navigate through the deluge of information by highlighting trustworthy voices.
We have instituted badges showing that the moderator/administration staff have verified that a user has formal expertise in science or health matters. You can access these simply by clicking any given user's profile picture.
Here's an example of someone with verified health expertise (for example, a doctor, nurse, or allied health staff member):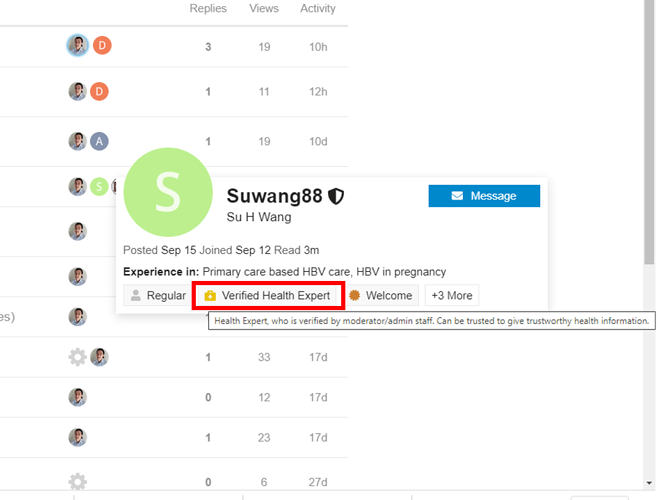 And here's an example of a verified science expert (for example, a virologist, cancer scientist, or drug researcher):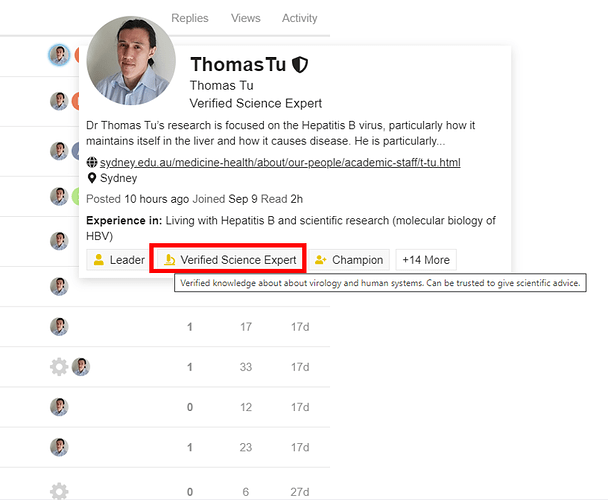 If you want to be verified, please contact myself or a moderator with evidence of your qualifications.
Hope this helps the community stay well-informed.
Cheers,
TT