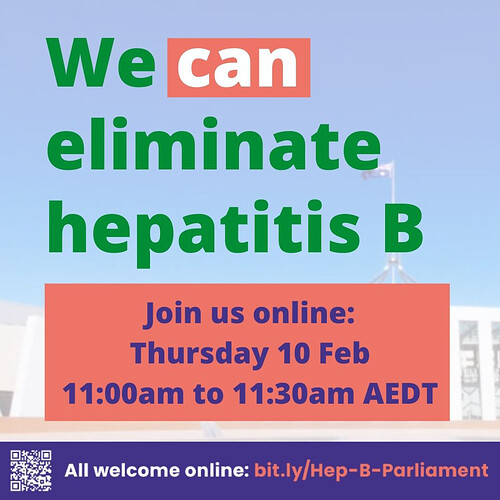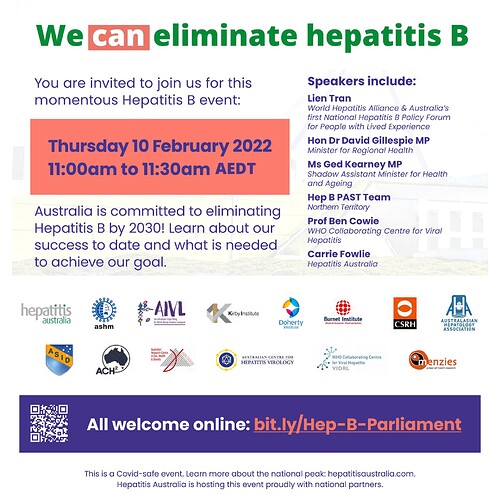 Dear all,
Hepatitis Australia (@Carrie) has been able to secure an event at Australia's parliament house to promote the importance of Hepatitis B elimination (the first ever Hepatitis B event to be held in parliament). This will be a virtual event taking place at 2022-02-10T00:00:00Z.
Please register at the link below
I believe the event will be recorded.
Cheers,
Thomas