Hi all
Im Elton, 37 years old from Melbourne Australia
I went to get my usual entecavir today and was told my by local pharmacy that they are no longer continuing the Baraclude brand.
I have bought a generic brand (Apotex)as I didn't have any other option. Have any of you had any issues with this? I'm still waiting to hear from my specialist. Looks like the same drug, just different brand but I wanted to make sure it has the same affect.
Thank you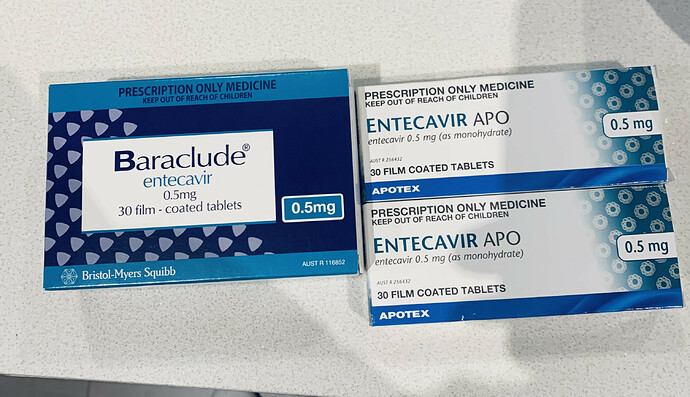 Also found this link
https://www.ashm.org.au/news/removal-of-baraclude-entecavir-from-pbs-from-1-july-2021/